How I Serve ...
Leadership is a function of 3 things: how you choose to show up, serve, and take personal responsibility. Leadership is a choice, and everyone's opportunity.
My company, You Empowered Strong (Y.E.S.), was founded on the principles of developing individual and small team leadership. My training and coaching is designed to teach principles centered on mindest & personal mastery, creating greater influence & impact, and conscious leadership transformation.
We specialize in the areas of leadership development, influence, courageous conversations, conflict resolution, emotional intelligence, strategy, accountability training, coaching, facilitation, and consulting.
Through immersive activation sessions, individuals are able to navigate their way through existing challenges & hurdles, and create a powerful blueprint for how to implement change, take personal accountability, empower themselves as leaders, create higher levels of trust and commitment within their team & communities, take inspired action, and establish measurable milestones.
How It Works ...
In order to lead others effectively, you must first start with yourself. Leadership starts with YOU.
You will be guided through tools, strategies, and my proprietary D.R.E.A.M.™ Framework (not included for the 1-hour coaching call) and coaching to bring your vision, design and SOUL's purpose to life.
You will gain insights you need to understand how to activate your unique gifts and magic. You will also learn how to step fully into your leadership and powerfully use your voice.
I not only help people step into their leadership, their fullness, and their greatness, I also help businesses and corporate bring a new definition of leadership to the table. I truly believe leadership is a choice, and everyone's opportunity.
It all starts with how we chose to lead ourselves first.
My Compelling "Why" ...
It's all about changing & expanding the world ... one leader at a time.
My mighty mission is to guide people through conscious leadership transformation so that they can powerfully influence and impact from a space of deep authenticity, compassion, integrity and grace.
By leading from love, with love, we are able to create a greater sense of collaboration and community while feeding the soul of business.
My vibrant vision is that together, we are eradicating a cycle of fear that has been handed down from generation to generation by creating a global culture of empowerment that opens up courageous, connected conversations for healing, and greater accountability.
We, as emerging leaders, lightworkers, healers, creatives, and enlightened entrepreneurs have a responsibility to shift the level of consciousness. We are being called to disrupt the current systems, to flip some fuckin' tables, shake some trees, and to build something brand new.
It's time we come together to create meaningful and sustainable change.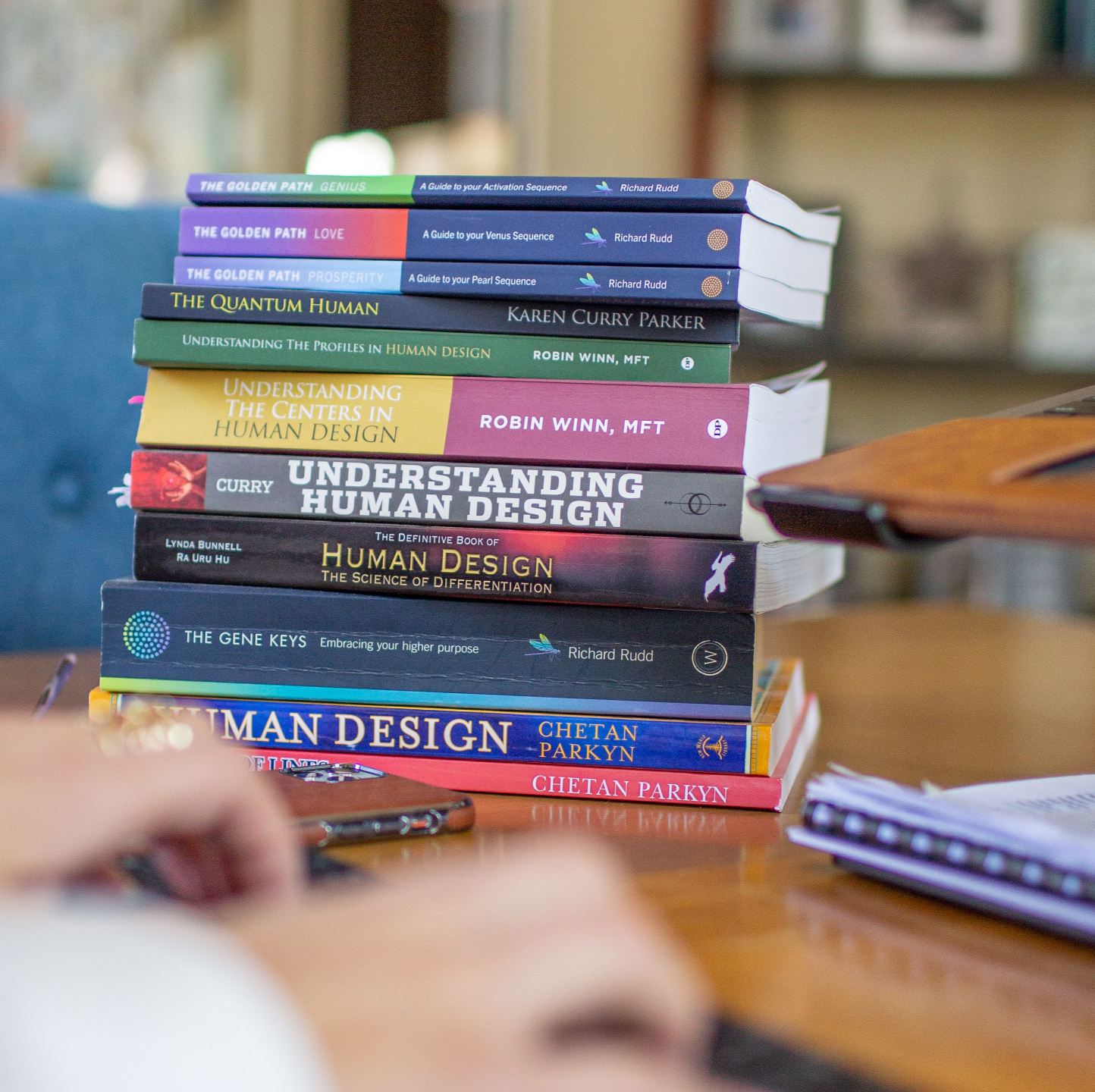 1:1 Customized Human Design Foundational Leadership Map
In this 90-minute session, you will receive a customized foundational map interpretation of your unique Human Design chart that highlights some of your key leadership markers and specific leadership love language to help you access and amplify your natural energetic coding and superpowers.
I have been studying Human Design for over 5 years now, and have integrated this knowledge into my leadership work and the strategic frameworks I use with my 1:1 clients, executives, and teams.
While at times, Human Design can seem a bit dense and like there are infinite rabbits holes you can go down (there are), I am able to simplify this into real, tangible, meaningful alignment for both your life and business. 
Book my Human Design session with Candy
Who Are My Clients ... 
---
I work with heart-centered emerging & established thought leaders, entrepreneurs, business owners,  and creatives who consider their work deeply meaningful and are seeking strategic advice, clear, constructive coaching, mentoring, and resources to assist them in elevating into their next level of growth & leadership, both personally & professionally. 
I regularly help clients 10x the return on their coaching investment with me, as well as to help them to free up substantial time, and create greater joy, abundance, peace, and fulfillment in their lives. 
My 1:1 coaching containers are a powerful fit for you if:
You have deeply desire more in your life & know that you are here to do meaningful work
You have a heart of service & recognize that true leadership is in how we give our gifts
You want to fast track what you want to call in & manifest your desires in a timely manner
You are committed to doing the real work required & taking inspired action to do your part
You want to create & maintain massive momentum as you implement your goals
You desire creating real, sustainable success & look to inspire, influence & impact others
You are willing to hold yourself accountable for how you show up in the world
You want a mentor & partner who will stay consistently updated on your plans & progress
You have a growth mindset, are open to feedback & take responsibility for leading yourself
You are ready to blow up the bullshit, destroy the noise and flip some fuckin' tables
You are ready to change the narratives and programming getting in your way
You have the financial resources and time to invest and commit to coaching
01.
PICKLES ARE MY JAM
I'm seriously addicted to pickles, in fact my burgers can only have mustard and pickles, with a side of pickles. I love any & all things dill pickles! I even drink pickle juice straight (don't knock it: electrolytes amazing for muscle recovery).
02.
BASEBALL IS IN MY BLOOD
I'm a diehard Cubs fan. I watch baseball the way people go to concerts. I believe the only good hot dogs come from a ballpark & that Wrigley Field the best place on earth. My great-grandmother was the 1st woman to own an MLB team!
03.
SOME RANDOM SHIT
I'm obsessed with dogs (seriously, who isn't). I swear like a sailor & truck driver (it's truly one of my love languages). I'm a tree-hugging, moon-whispering, water-loving, hiking, nature girl. You'll find me in joggers & a baseball hat most days.
Testimonials
It is truly an honor to serve the clients I do in their journey to get clearer on their vision, purpose and how they wish to lead their living legacy. The work we do is deep, and the activations are powerful. Here's what some of my clients have to say about their experience in our work together ...
What Amber Experienced ...
"Candy Barone has changed my life & lit up a new world of possibilities for me.
She is an extremely dedicated & passionate coach that has opened my eyes to my own worth & potential that I have as a woman, mother & business owner.
The tools that she uses to help you break down the things that hinder you & push you through your barriers are powerfully raw & effective.
I recommend anyone looking for guidance, reflection & direction to call her immediately!"
Dominique Shared This ...
"I was feeling stuck, unsure of myself & my career path and well, my life path in general. I stumbled upon Candy Barone and now realize it was all by design … my human design.
Candy helped me learn SO much about myself that I instinctively knew the journey could not stop there. I had to learn more about MY HOW and MY WHY…how I am wired, why I do the things I do, why I respond the way I respond. I signed up to have my Human Design Map & Life Script created. What I learned about how I am wired…MIND BLOWING!!
The whole mapping process …shockingly accurate!! It enlightened, validated & confirmed sooooo much for me. Candy was able to take all that information & seamlessly create a Life Script that reminds me every day of my new path, who I am, what I'm here to do & why.
I am so thankful to have Candy in my life, walking this journey with me, one day at a time."
What Roxanne Had to Say ...
"What an amazing experience I had this week in Austin with the one & only Candy Barone. If you have not experienced her do what she does & shine her light, boy are you missing out.
I learned soooooo much & grew so much as a person. The leadership & life lessons she taught me are game changing.
She holds space for you to dig deep & play big. She is masterful with her energy & the right kind of people gravitate toward her.
My cup overfloweth. Thank you Candy. I know that had I not shown up for myself in this way then I wouldn't truly know what I was missing. AND because I did, I can now REALLY SHOW UP in life.
Go big or go bigger. You rock Candy. Love u!"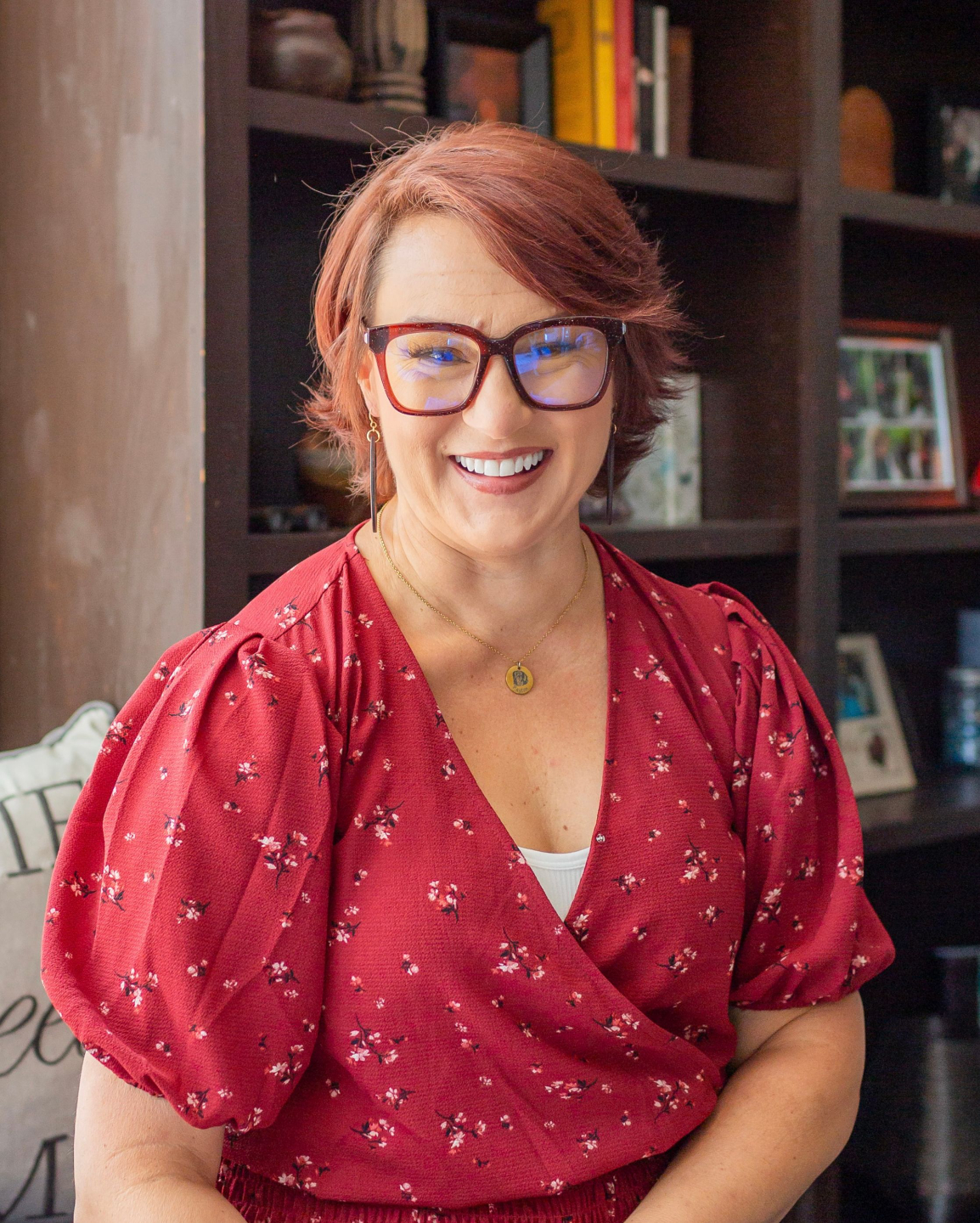 Want access to all my latest content, tools & podcast episodes? Sign up for my newsletter.

Usually, you will hear from me once a week. I share a roundup of all I have going on (e.g., blog posts, podcast episodes, free resources & guides, my favorite things, new tools & content, specific events or programs coming up, and a sound bite or two for inspiration).