You Empowered Strong (YES)
FREE Tools & Resources
Candy Barone, CEO & Founder
Education + Trainer | Leadership Expert | Aligned As F*ck Podcast | Author + Speaker | Human Design + Gene Keys 
FREE Guide: The Bookends
How you start and end your day is everything! In this free guide, you will access exactly what you need to truly empower you in a way that teaches you how to fill your cup, lead yourself first, and create real WELLth so that you can lead your most beautiful and powerful living legacy.
Download "Guide to The Bookends"
FREE Guide: 10 Tips For Time Management
Are you struggling with time management? Do you feel like there's just not enough time in the day to get everything done?

Check out my top 10 tips for effective time (focus) management! By managing your focus, you can create the best pathway to becoming aligned AF!

From setting priorities to eliminating distractions, these tips will help you maximize your productivity and achieve your goals! Start managing your focus and take control of your time today!
Download "10 Tips for Effective Time Management"
FREE Guide: How to Be a More Effective Leader
Leaders wear many different types of hats, and show up in every role across the organization ... from executive assistant to CEO.
Because leadership is ultimately a choice, not a function of title, role or position. It's a function of how you choose to show up and serve, how you choose to lead.
In today's rapidly changing world, effective leadership is more important than ever. As a leader, you have the power to create positive change in your organization and the world.
Leadership is a choice, and it starts with YOU!
To be a more effective leader, consider focusing on these seven powerful qualities.
Download "How to Be a More Effective Leader"
FREE Guide: 13 Strategies to Destroy the NOISE
Learn how to effectively blow up the bullshit & destroy the noise, and remove barriers, blocks & past programming getting in your way and holding you back.
Understand what the NOISE is and how it show up in your life and business. Access knowledge around how your current mindset is getting in your way.
In order to level up your own leadership, you must first address the things holding you back.
And, it's the N.O.I.S.E.:
N - Negative Self-Talk, Filters & Frames
O - Opinions of Others You Internalize
I - Inefficiencies You Create Every Day
S - Shoulding & Shaming All Over Yourself
E - Excuses You Create & Perpetuate
These 13 strategies are powerful strategies to help you truly say YES to yourself!
Bonus Section: printable posters & resources to help remind you of the strategies AND hold you accountable.
Download "13 Strategies to Destroy the N.O.I.S.E.
Getting Corporate Engagements
FREE Guide: 10 Mistakes You Might Be Making
Are you making one or more of these common mistakes in your quest to take your message into larger organizations, universities, government agencies, and corporate spaces? This resource outlines those common (often, unconscious) pitfalls that are holding you back from securing the lucrative, bigger opportunities and deals.
Download "10 Mistakes You Might Be Making"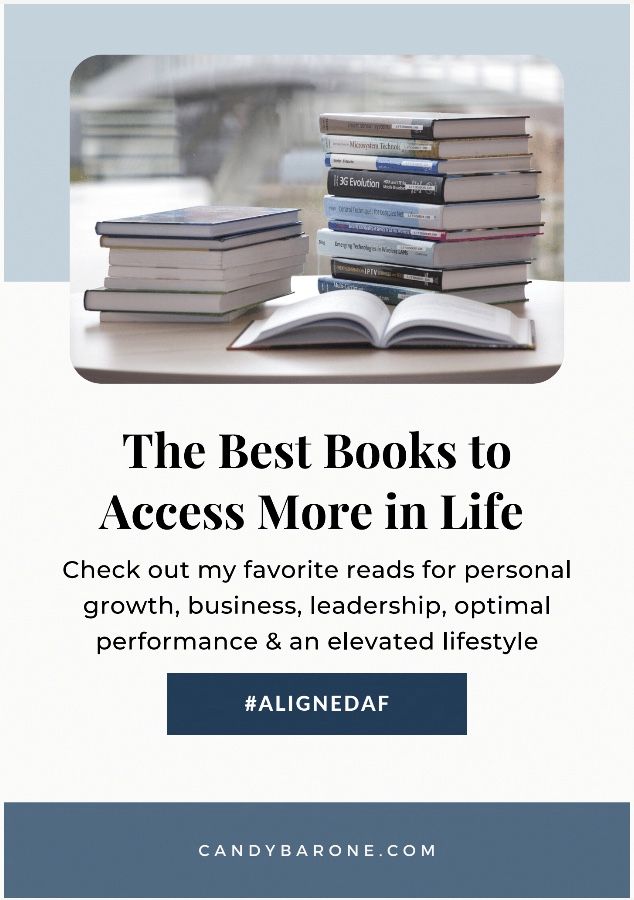 FREE Guide: Best Books to Access More
Calling all book lovers!
If you're passionate about books like I am, you won't want to miss this! I've curated a list of my all-time favorite reads, and it's packed with literary gems from various genres.
Whether you're into personal growth, business, spirituality, optimal performance, or simply looking for some lifestyle and fun recommendations, I've got you covered!
Check out my top 25 books across these 5 categories:
Personal Growth

Business & Leadership

Optimal Performance

Spirituality

Lifestyle & Fun
Download "The Best Books to Access More in Life"