All-Day VIP Strategy Session with Candy

A powerful, personalized, immersive activation container to get crystal clear on what you desire most and wish to call in. A sacred space to elevate your life, leadership and business.
Work with Me Directly

You work is meaningful, and you want to impact more people with your message and services. And, you desire raising the level of your own leadership and elevating in terms of growth and accessing more ...
More time, more freedom, more joy, more fulfilment, more abundance, more prosperity, and more peace.
During our all-day immersive strategy session, you will be guided through structured processes, activation tools, targeted strategies, and my proven, proprietary D.R.E.A.M.™ Framework to bring your vision and SOUL's purpose to life.
I specialize in helping you work through various growth stages and transitions in your life and business by:
Clarifying what you truly desire, along with your compelling why
Identifying your next level within your life & business
Prioritizing your big rocks (major goals) and creating meaningful milestones
Understanding your unique energetic blueprint and Human Design Map
Creating cohesive messaging and branding of YOU
Evaluating your sacred cows, leaks in your business, and areas that are holding you back
Developing your team and culture for greater productivity, engagement, and accountability
Implementing strategic tactics to take powerful inspired action
Growing your leadership so that you can inspire, influence and impact more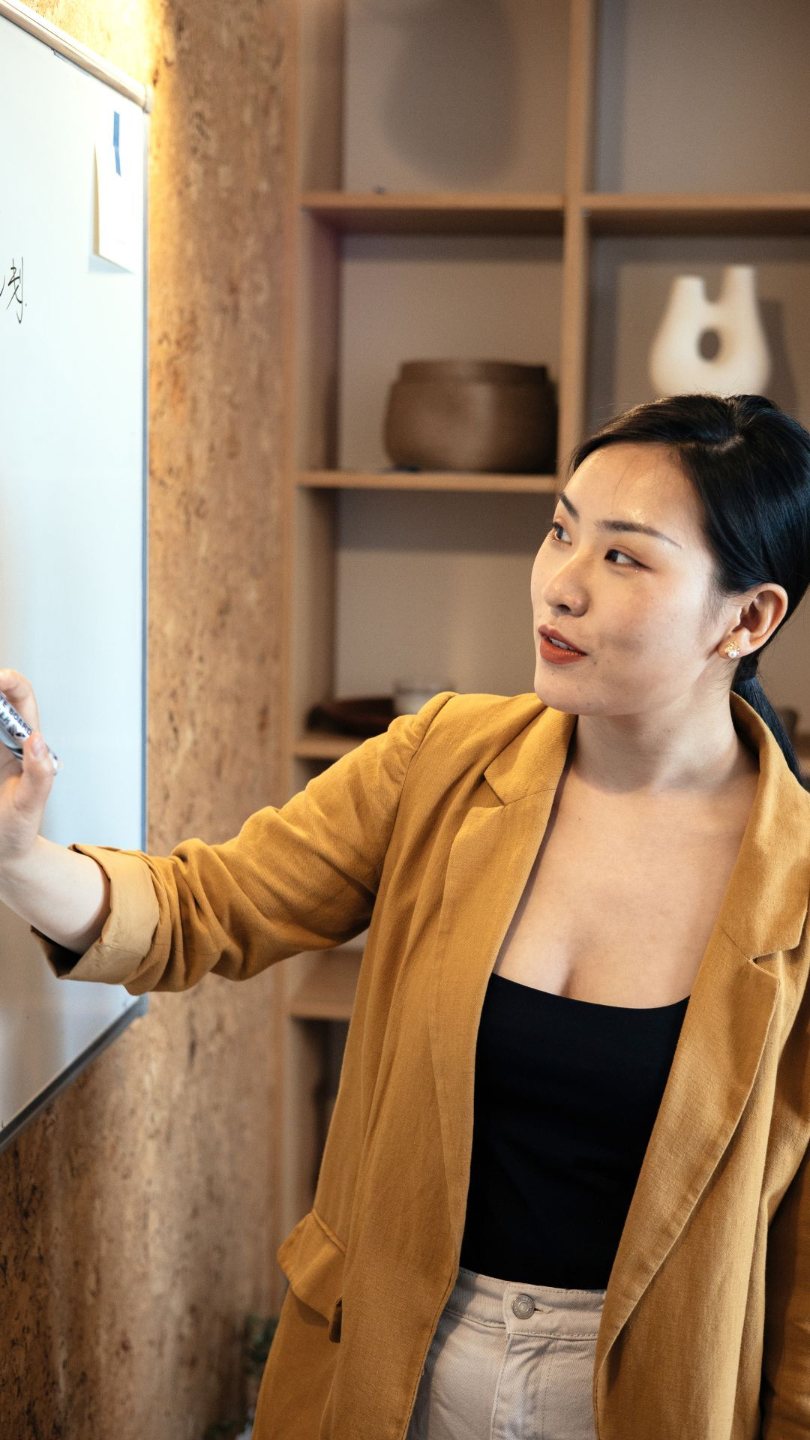 What's included?
L

n order to lead others effectively, you must first start with yourself. Leadership fundamentally is a choice ... and it starts with YOU.
It's time to give yourself permission to think about who you are, what you desire most, and why that matters to you. To align fully to what you want to manifest and call in. This is your opportunity to access better harmony, joy, and peace between your work, life, play, and rest.
In this unique, personalized, VIP strategy session, you will get uber focused, crystal clear, and open up the space to truly become aligned as fuck, in a meaningful way where are you able to prioritize what will get your time, energy, attention, focus, presence, and love.
Here's what our day together includes:
Day-long in-person (or virtual, if preferred) intensive strategy session with Candy, from 9:00am – 5:00pm, lunch will be provided
We will meet in person at my home office in Austin, TX (I'll send details and the address once you register- if you prefer virtual, let me know)
Summary of whiteboard notes, a customized

D.R.E.A.M.™ Framework, and a 30-60-90 inspired action plan, along with meaningful milestones

One 90-minute follow up session 30 days after our live session to check in on progress, and make necessary adjustments to the plan
Investment for VIP Strategy Session: $3,500
All you have to do is click here to make your financial investment and schedule your full day session with me (we will meet in person at my home office in Austin, TX, I will send details and the address once you register).
Invest Now & Secure Your VIP Strategy Session ($3,500)
Who This Is For ...
---
I work with heart-centered emerging & established thought leaders, entrepreneurs, business owners, and creatives who consider their work deeply meaningful and are seeking strategic advice, clear, constructive coaching, mentoring, and resources to assist them in elevating into their next level of growth & leadership, both personally & professionally.
I regularly help clients 10x the return on their coaching investment with me, as well as to help them to free up substantial time, and create greater joy, abundance, prosperity, peace, and fulfillment in their lives.
My 1:1 coaching containers are a powerful fit for you if:
You have deeply desire more in your life & know that you are here to do meaningful work
You have a heart of service & recognize that true leadership is in how we give our gifts
You want to fast track what you want to call in & manifest your desires in a timely manner
You are committed to doing the real work required & taking inspired action to do your part
You want to create & maintain massive momentum as you implement your goals
You desire creating real, sustainable success & look to inspire, influence & impact others
You are willing to hold yourself accountable for how you show up in the world
You want a mentor & partner who will stay consistently updated on your plans & progress
You have a growth mindset, are open to feedback & take responsibility for leading yourself
You are ready to blow up the bullshit, destroy the noise & flip some fuckin' tables
You are ready to change the narratives & programming getting in your way
You have the financial resources & time to invest & commit to coaching
What my clients are saying
Find out what Terri had to share about her experience ...

"So this is just sinking in...
Because of you, I was able to gain additional motivation for and collaboration on the birth of my company.
Because of you, I am have the opportunity to completely change my life and powerfully launch the movement that will change, and maybe even save, teens' lives.
Candy, I don't know how you've gotten so close to such amazing people and resources, nor what I've done to be blessed with the benefits of your labor. My heart is swelling with amazement and optimism about my opportunity to play really big, and in gratitude for you!
I am allowing myself to sink into mind-blown big-space reflection. So many things are stirring now, I can feel the possibilities sort of floating around me and see options I can reach out and touch.
Some of them really close, like if I don't grab hold now, they'll crash into me! Others are further out and hazy, but I can make out their glow and pulsing energy, as if they're calling to me patiently.
THANK YOU!
From the depths of my soul, I thank God for putting you in my life."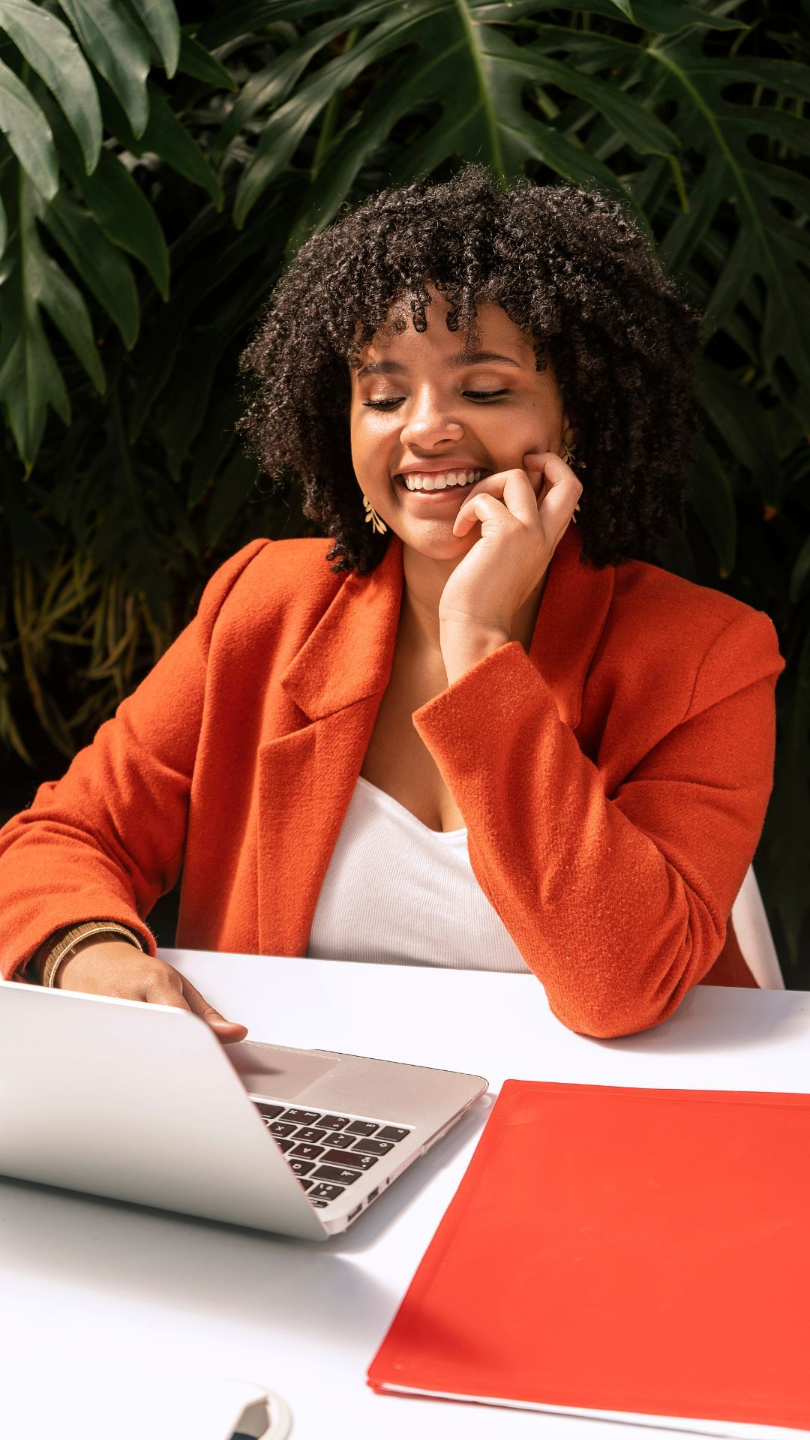 We all need a safe space
Where we can be truly seen, heard, supported, and loved ...
That's where I come in ... I'm Candy, a badass, heart-centered soul guide and thought leader. I'm a multi-passionate, multi-potentialite, who doesn't fit in any box, who dances to the beat of my own drum, and is a force of light, love, sassiness, truth and wonder. And, I help to create a safe container where you fully can be seen, heard and elevated.
I am a tree shaker, time bender, change catalyst, wisdom wizard, truthseeker, and I am truly here to disrupt things and stir shit up.
I absolutely love guiding and working with people to help them awaken, activate and amplify their purpose, passion, unique gifts, and voice. I truly believe one of my greatest gifts is my ability to light a fire under people so they can light the fire within (guess you can say, I am also a fire-starter).
I not only help people step into their leadership, their fullness, their greatness, and their authentic voice, I also help bring a new definition of leadership to the table. In fact, I am all about flipping some fuckin' tables and building something new.
I believe leadership is a choice, and everyone's opportunity.
And, I believe that leadership starts with how we choose to lead ourselves first. How we choose to show up, how we choose to serve, and how we choose to take personal responsibility inside those two spaces.
I am here as your guide, your and your mentor as you elevate into a higher version of yourself and truly become aligned AF in all that you do and be!
I'm ready to get do this, if you are ... buckle up, and let's go then!